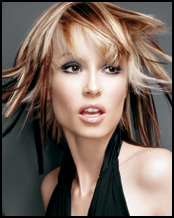 Free Consultation For Any Service
At Laila's Salon, we take pride in our work. We strive to give our clients services that accentuate their features without exceeding their maintenance comfort levels. If you have an idea, feel free to stop by for a consultation and we will be more than happy to explain any process and upkeep needs. Pricing varies depending on length and thickness of hair and estimated time needed to complete service. Ask for pricing during free consultation.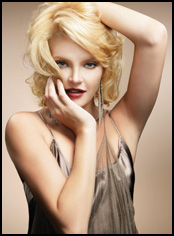 Haircutting At Laila's Salon - At Laila's Salon we custom tailor looks for each client and focus on contemporary styles and the satisfaction of our clients.
Laila's Salon Blow Out - We specialize in blow outs for all types of hair, whether natural or relaxed. With our salon exclusive blow out techniques we are able to give our clients shiny, smooth,voluminous hair.
NEW: Work Exclusively with Owner and Lead Stylist Samer Haddad. -
We now offer a premium style service where you are guarantted to work exclusively with owner and lead stylist Samer Haddad. See pricing below.
Click here to learn more about Samer.
| Price | Service |
| --- | --- |
| $44.95 + | Women's Cut |
| $19.95 | Men's Cut (Any Other Stylist) |
| $15.95 | Men's Haircut - Tuesday Special* |
| $45 and Up | Shampoo, Blow-dry and Straightening. |
| $25 | Men's Cuts with Treatment |
| $25 | Blow Dry - Short Hair |
| $30 | Blow Dry - Medium Hair |
| $40 | Blow Dry - Long Hair |
| $15 | Flat Iron Add-On Service |
| $35 and Up | Shampoo, Cut and Blow-dry |
| $65 and Up | Up-dos |
| CALL | Hair Extensions |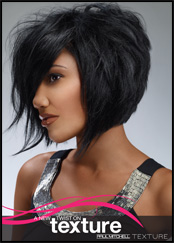 Paul Mitchell Permanent Waves - Ammonia-free and thioglycolic-free formula whether resistant or fine, virgin or color-treated, Paul Mitchell Permanent Waves can give you super soft, conditioned curls.
Paul Mitchell THE RELAXER - Transform kinky, curly, or wavy hair into silky smooth strands,this innovative formula reduces damage, allows for quicker penetration, and greatly reduces reversion. Available in three strengths (Mild,Regular, & Super)-all featuring the latest conditioning technology-there's an ideal formula for every hair type.
| Price | Service |
| --- | --- |
| $85 and Up | Relaxers |
| $85 and Up | Hair Conditioning with Perm |
| $35 | Hair Conditioning with Shampoo |
| $95.95 and Up | Keratin Smooth Treatment |

Threading - This technique originated in the Middle East in ancient times. It involves rolling cotton thread against unwanted facial hair. Threading removes hair at follicle level, much like tweezing. Unlike tweezing, however, it can remove hair in rows- creating straighter lines and nicer arches.
| Price | Service |
| --- | --- |
| $9.95 | Brow, Lip or Chin Waxing |
| $24.95 | Complete Facial |
| $9.95 and Up | Threading |